Branding & website with a new custom table management and cash register system. A timeless logo that can be used anywhere and anytime. It's a logo that doesn't need anything else to get the point.
A very simple one-page design where it's impossible to get lost. A very classy look that reflects the high-quality restaurant.
The first thing users see is the reservation form, because 80% of the website visitors are clients that just want to book their table. There is a big emphasis on pushing the users to book through the website because the website is connected to the table management software.
It is also easier to manage. The personnel can confirm or deny a booking on the spot in just a few seconds. The user always gets a nicely formatted email to inform him.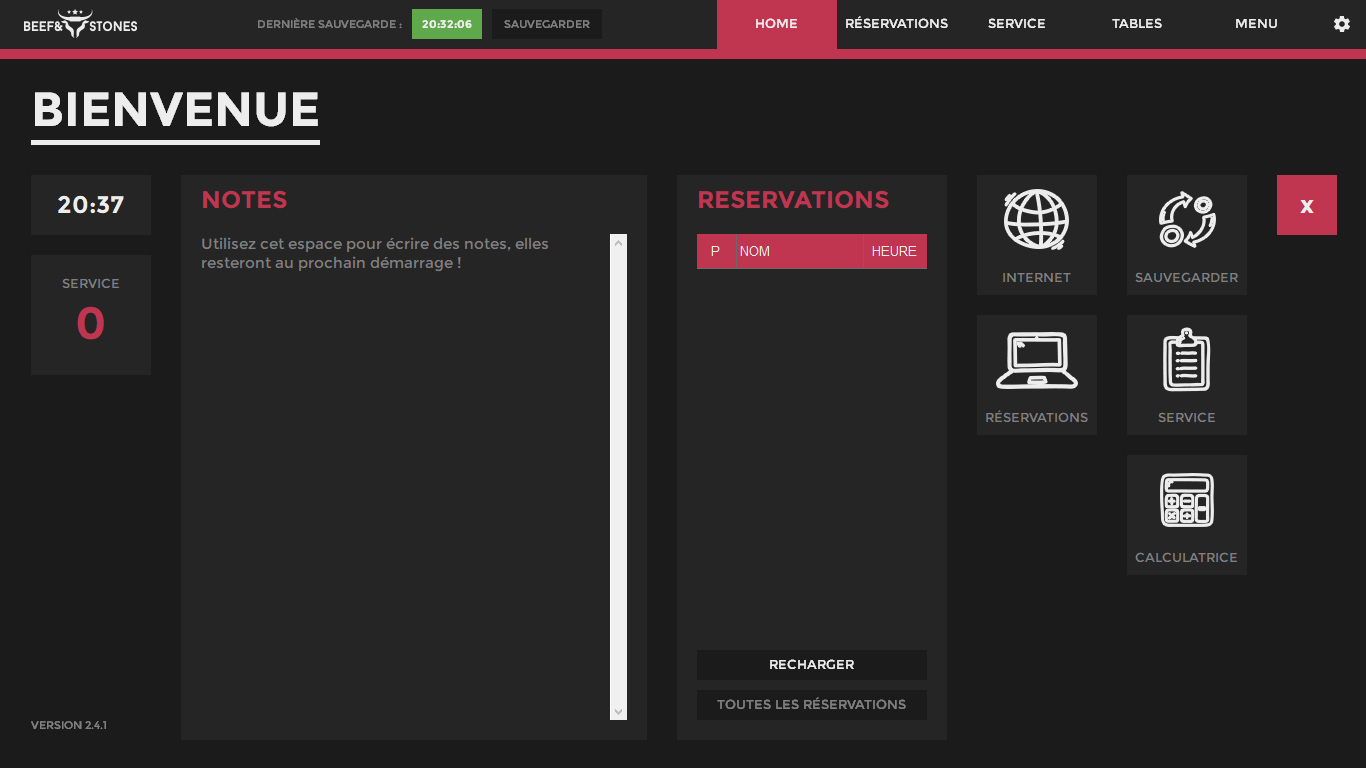 Made of a touchscreen windows tablet, the completely custom table management and cash register software was programmed by myself from the ground up.
No need to learn how the system works, it's just that easy!
Changing the table count, adding items to the menu, changing some parts of the interface, everything is just a few clicks away.
The waiters know with a quick glace what tables are active. By clicking the table card, they get access to the current ticket where they can add what they want.
A constant autosave makes losing data almost impossible.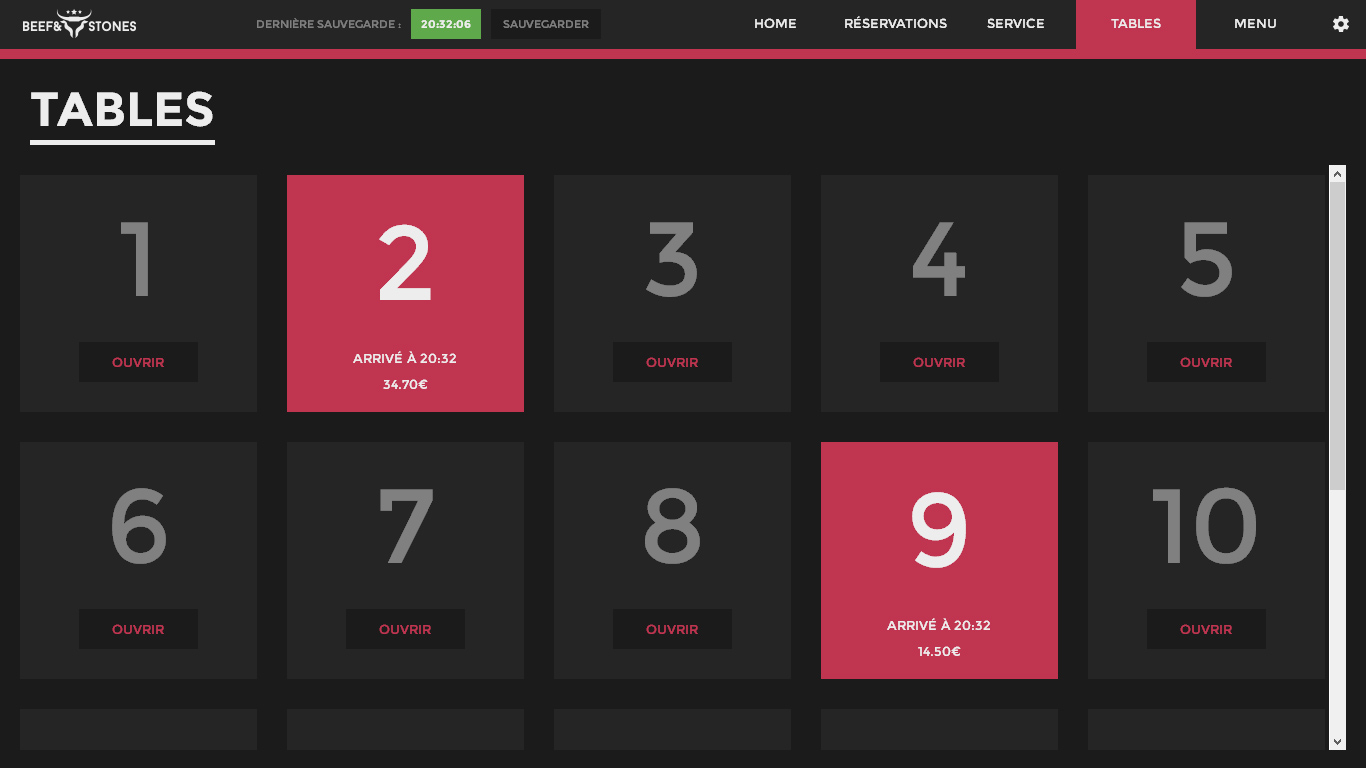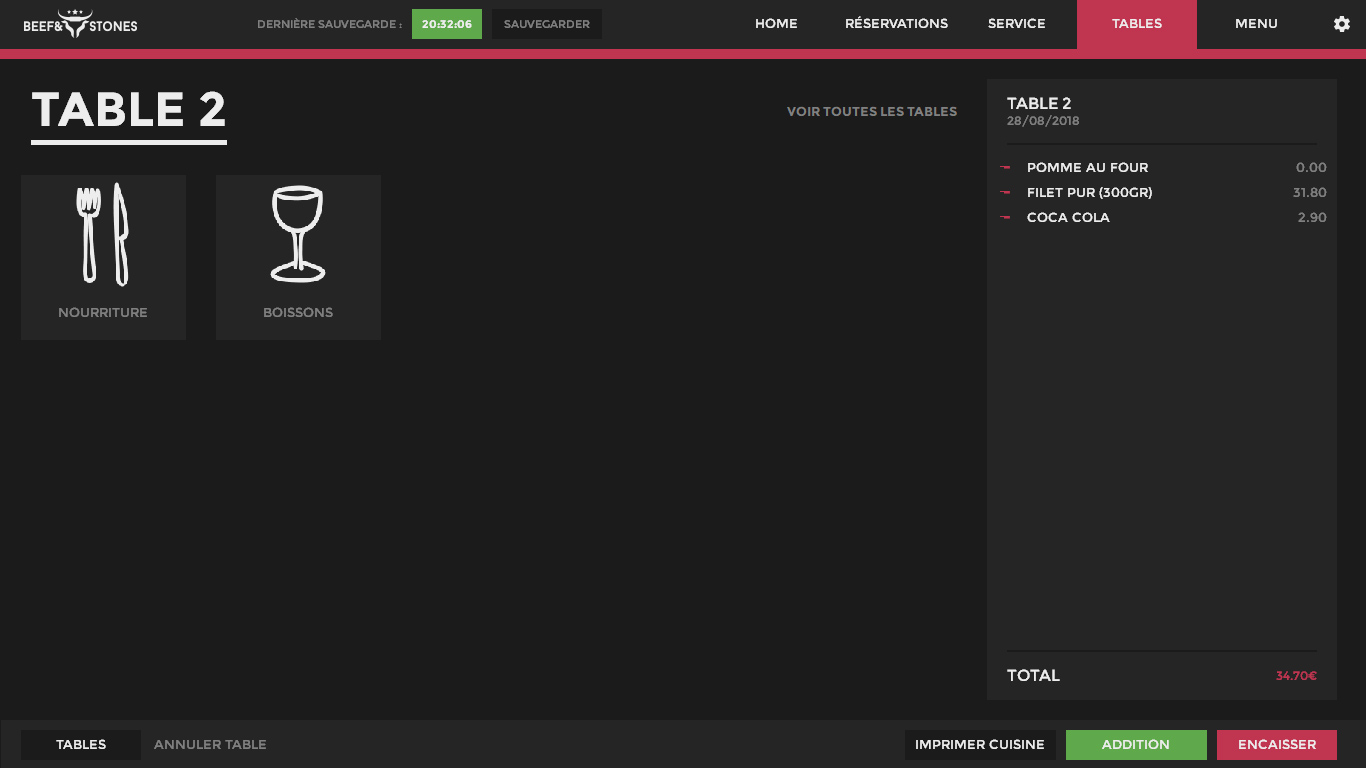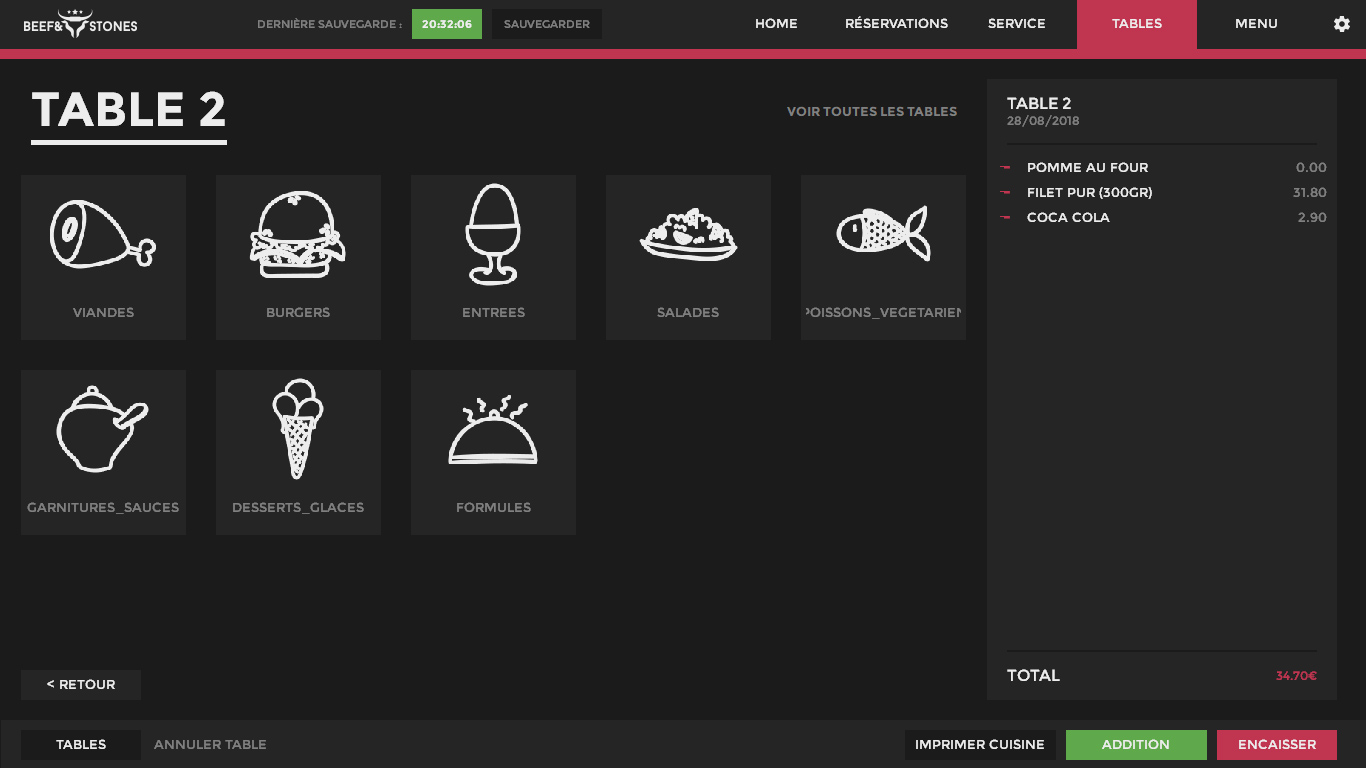 Everything is classed under specific categories that remove the usual hassle of finding what the customer ordered.
The waiter also gets a preview of what the current table's ticket looks like. When he ads foods to the current table, a ticket gets automatically printed in the kitchen.
Prices, names and VAT can be edited by the waiters, if they have the main software password.
When it's time to cash in, the waiters can use the software to split the current table into different tickets.
Cheating is impossible! Every deleted item, every addition gets backed up and encrypted to a secure server and sent to the restaurant manager via email at the end of the service.
The restaurant manager gets a full history of what was ordered on that day as well as the service total, stock changes, VAT total, etc.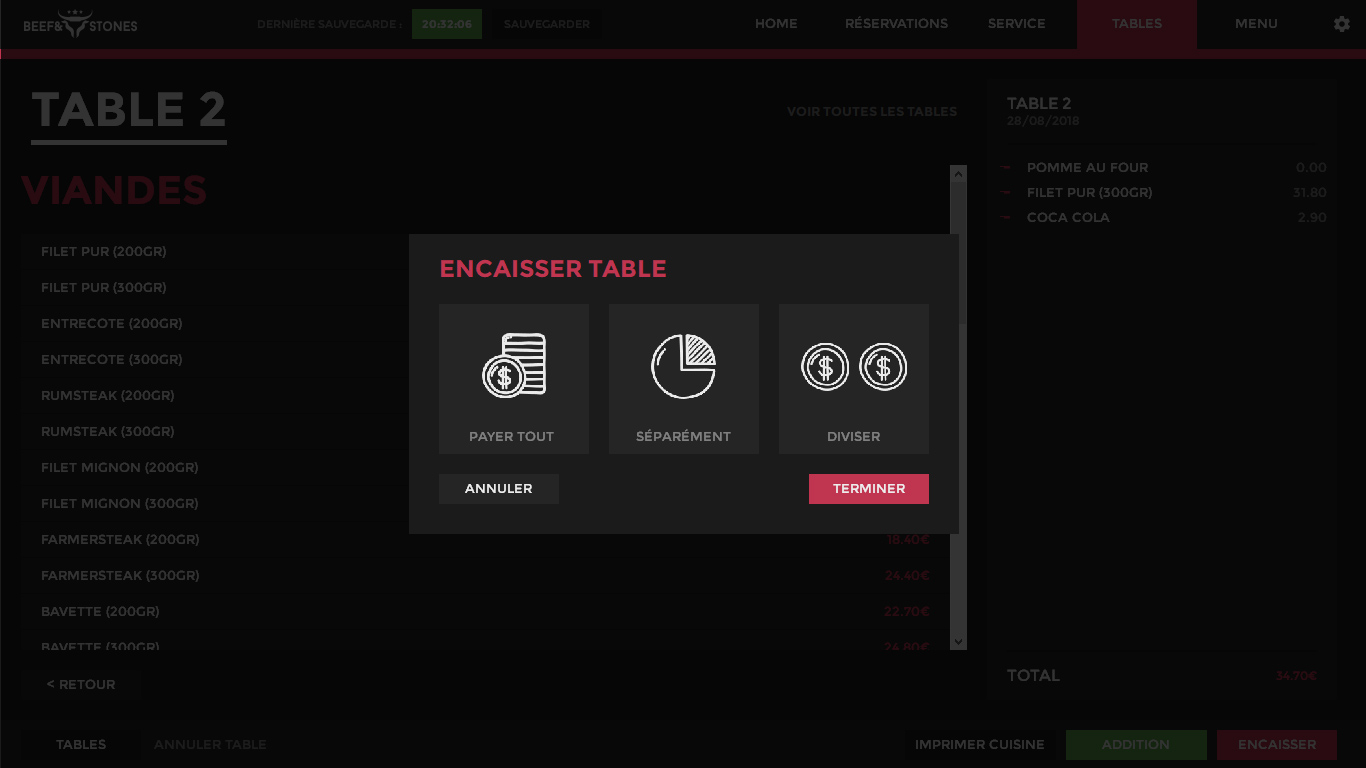 Software updates get downoaded automatically from the server. I can makes changes on the fly, the restaurant can get the new update DURING service without losing the current open tables.
Why a custom software? No limitations, very easy to learn and 100% customizable – from the interface to the printed tickets.
A seamless integration. Website bookings appear automatically in the software's interface. The waiters get the list of bookings in real time.
Copyright © Vincent Jeannot.
All rights reserved.